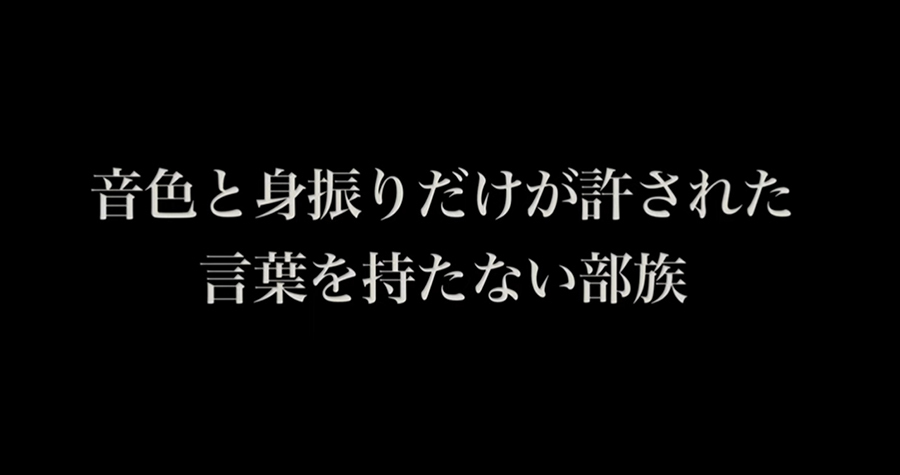 TOOWA2(トウワツウ)の初長編映画『侵蝕 -Erosion-』の
予告編がついにupされました。
役者の感情を音楽で表現をするという
役者とミュージシャンが2人で1人セットという設定で
ショートフィルムを作り、海外の様々な映画祭で評価されてきた
TOOWA2の初の長編サイレント映画です。
森の中に住む「言葉を知らない人間]は(白)の衣装
「その人間の感情表現するミュージシャン」は(黒)の衣装です。
私は黒と、後半は白も制作させていただきました。
(前半の白衣装は氷で布を染めるSAYAKA ASAIさんが担当されています)
年内に映画上映を予定しています。まずはこの予告編をご覧ください。
言葉をもたいない人々。。
撮影後改めて思ったのは
自分の感情を誰かが奏でてしまったら、嘘ってつけなくなるのだろうか?
そうなったら社会はどうなるんだろう?
toowa2くんに質問してみよう。
映画観覧後の皆さんの様々な感情に出会えることが楽しみです^^
EROSION 予告編
TOOWA2's first feature film "Erosion-"
The trailer has finally been uploaded.
To express the emotions of the actor with music
With a setting of two actors and one musician
He made short films and has been evaluated at various overseas film festivals.
This is TOOWA2's first feature-length silent film.
"Human who doesn't know the language" who lives in the forest is a (white) costume
"The musician who expresses the human emotions" is a (black) costume.
I also made black and white in the second half.
(SAYAKA ASAI, who dyes the cloth with ice, is in charge of the white costume in the first half)
We are planning to show a movie by the end of the year. Please see this trailer first.
People who have no words. ..
What I thought about again after shooting
If someone plays my emotions, will I not be able to lie?
What will happen to society if that happens?
Let's ask toowa2.
I'm looking forward to meeting everyone's various emotions after watching the movie ^^
EROSION in english
#映画 #toowa2 #サイレント映画 #artfilm #erosion #kaori_tubaki
#衣装 #コスチュームデザイン #costumedesign 
#art #現代美術 #Contemporaryart #shojonotomo  #ショウジョノトモ
関連記事

衣装制作で関わった映画「EROSION」の予告編がついに完成^^YouTubeにUPしました〜
BankART1929 [ 池田修さんを偲ぶ6日間に作品展示します NO WAR! ウクライナへの支援とモルドバ共和国 Support for Ukraine and the Republic of Moldova